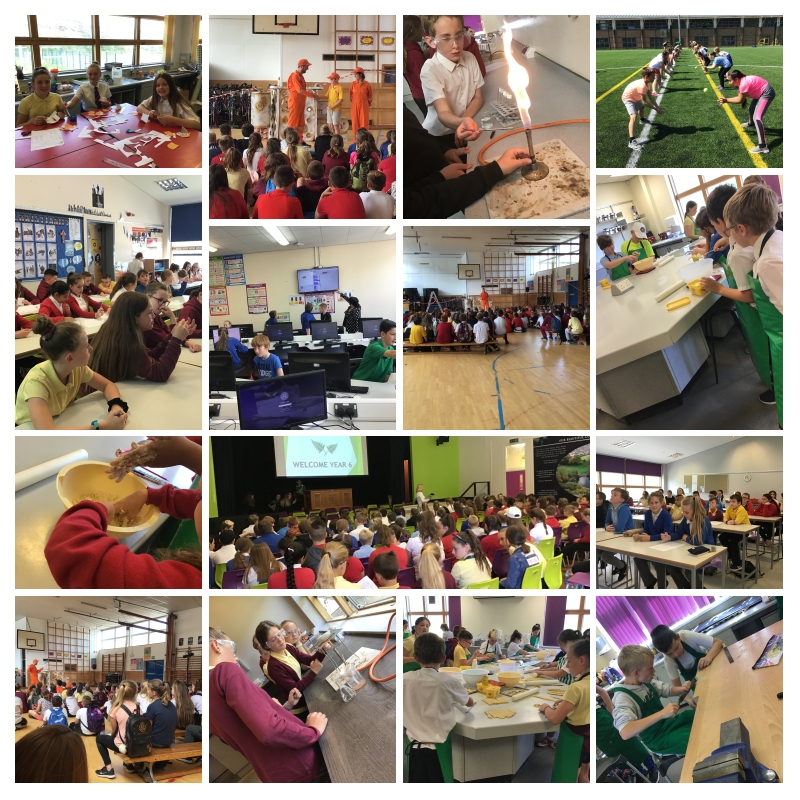 Transition from primary to secondary school is an extremely important part of your child's life. In Ferndale Community School transition starts in Year 6, firstly with visits from myself to our main feeder primary schools: Darran Park, Maerdy, Tylorstown, Penrhys and Pontygwaith. My first visit to the school will be between January – March, and I use this time to meet all the pupils in Year 6, and for them to meet and get to know me in their own environment. The second visit is from April – May, this visit has more of a focus. At the moment reading is something we are really trying to work on with pupils, so I would use this visit to hear each pupil read. After May half term Myself and Mrs Parry (ALNCO) visit each primary to discuss each child coming to our school, we look at their current levels, attendance, things they like and dislike, this helps to build a picture of your child even before they have started at Ferndale. Transition takes place around the last week of June. Yr 6 pupils are invited to Ferndale for the week to experience our school before September. This is always extremely successful, the pupils feel like they know their way around a little (not knowing their way around and getting lost is always one of the top worries about coming to secondary school), they get to meet teachers and they get to take part in lots of different subjects.
I imagine as parents you will want to reassure your child, prepare them for the changes, and support them in developing the skills they need. When a child starts secondary school, they are expected to learn to cope with a variety of new experiences and changes, many of which demand skills and abilities that they have not had to use before, such as organisation, time management and independence.
Our aim is to make sure your child has a happy and successful education with us. We provide an excellent learning environment and opportunities, inside and outside the classroom, to allow each student to thrive and succeed in an array of subjects. We hope that you will work with us and be part of your child's journey.
Transition Timeline:
January – March H Darbyshire visits primary school (1st visit)
April – May H Darbyshire visits primary school (2nd visit)
June – July Transition at FCS
For more information regarding transition please contact Head of Year 7 Mrs Darbyshire.