We have integrated Wonde single sign on with Google. Students now only need to login once to access all their learning apps.
Step 1.
Click the button below to go to the Wonde login page.
Step 2.
Click the Login with Google button and login with your school email address and password.
Step 3.
Once logged in, you will see a list of apps the same as below. Just click the app you need and you will automatically login.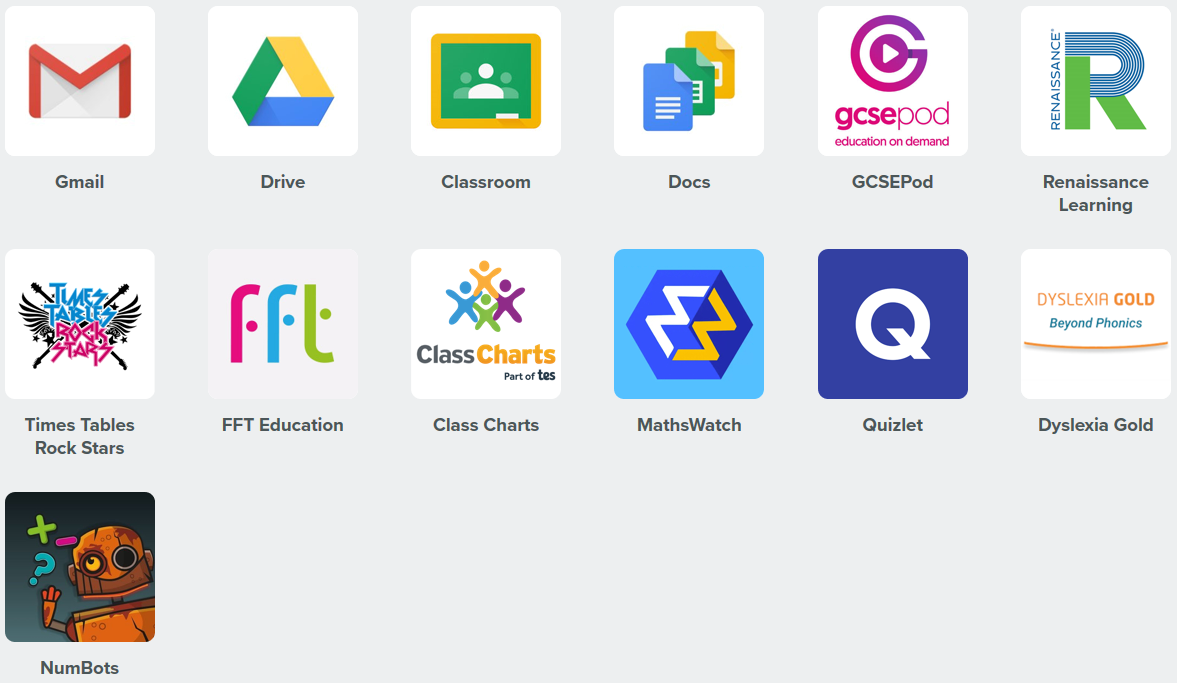 Class Timetables
Students can view their daily school timetable in Google Calendar. We use WizKids to sync. students timetables to Google.


Using Google Classroom
This content is blocked. Accept cookies to view the content.
mathswatch_student_guide
Please contact helpdesk@ferndalecs.com for login details.
TTRockstars Parent Guide
NumberBots Parent Letter
Username is the first initial and the first 4 letters of your surname. Password is ABC
For Accelerated Reading support, please email Mrs. Thomas at t.thomas@ferndalecs.com