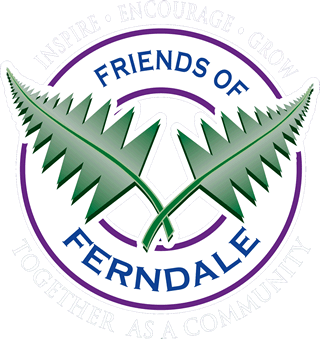 Background and Introduction
The 'Friends of Ferndale' is an established local charity which has been in existence since 2008. The Trust has made significant progress as an organisation since 2014 and has been delivering a variety of projects at school and community level within the upper Rhondda Fach in the main however more recently the Rhondda Fawr.   The Friends of Ferndale aim to increase educational achievement and support community development as a matter of course.  The organisation is fully compliant with charity law and its charity number is 1126374.
Due to the significant developments of the trust the organisation are in the process of registering as a Company Limited by Guarantee with Charitable Status.  It is envisaged that from April 2016 at the latest the organisation will then become The Fern Partnership.
The 'Fern Partnership' work alongside Ferndale Community School under a Service Level Agreement. The objectives and ethos of the organisation is:
To advance the education of the pupils of Ferndale Community School by raising funds for items and activities over and above these which the LEA provide.
In partnership with community organisations and businesses, assist in developing the lives and wellbeing of the community.
We are extremely optimistic our business model will be sustainable for the years ahead and are passionate about partnership building.  We are working collaboratively to minimise duplication of services and aim to provide communities with quality, purposeful opportunities that will ultimately tackle poverty.
Directors and Management
The organisation is currently governed by a board of voluntary Trustees soon to be Directors, whose membership has linked roles to the school.  This has been deemed as an essential management tool to ensure protection of the priorities and ethos of the organisation. Currently the trustees are the Headteacher, Deputy Headteacher, Chair of Governors and two Community Governors.  The Director of Business and Community Development, who is also employed at the school, oversees the day to day running and management of the organisation.
The members jointly oversee the activities of the organisation and meet at least three times per year including an Annual General Meeting (AGM) however additional meetings are called when required.
Strands of the organisation
The Organisation has two main elements of delivery and service, of which additional services are provided within.  The two main forms are Child Care Provision (Little Ferns) and Learning and Community Development incorporating The Community Hub (former Maerdy Library).
Please click on the links at the top of the page for further information on these strands.
Contact Details
Director of Business & Community Development:
Michelle Coburn-Hughes – 01443 755337 m.coburn-hughes@ferndalecs.com
Child Care and Community Development Manager:
Nikki Beach – 01443 755337 or 735988  nikki.beach.fof@ferndalecs.com
Maerdy Community Hub / Community Development Staff:
Louise Clement – louise.clement.fof@ferndalecs.com
Ceri Williams – ceri.williams.fof@ferndalecs.com
Rhiannon Brown – rhiannon.brown.fof@ferndalecs.com
Little Ferns Maerdy: Sian Edwards 01443 735984 sian.edwards.fof@ferndalecs.com
Little Ferns Cwmparc: Rhiannon Lawrence 01443 776601 rhiannon.lawrence.fof@ferndalecs.com