"Encourage Growth Through Learning / Meithryng Trwy Gyfrwng Dysg"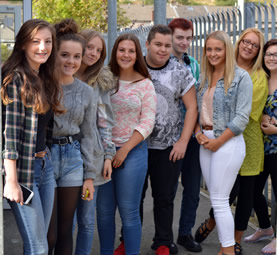 Our mission statement encompasses the ethos and values of the school "Encourage Growth Through Learning / Meithryng Trwy Gyfrwng Dysg".
Our mission is to provide an education of the highest quality for all our pupils, which will prepare them academically, socially, and personally for the opportunities, responsibilities and experiences of adult life.
We promote an ethos of high expectations, clear values and continuous improvement within a caring, orderly and supportive community.
We believe that the education of all our pupils is of equal value and we are committed to the pursuit of individual excellence, achievement and success for all.
Aims of the School
To promote a culture of achievement, effort, success and excellence in all aspects of school life.
To provide a curriculum that is broad, balanced, differentiated and relevant to meet the needs of every pupil and one which provides each pupil and one which provides each pupil with the skills required to be effective citizens in a modern, technological society.
To provide a learning environment which is disciplined, caring, tolerant and fair to all and one in which academic, spiritual, moral and physical development is fostered.
To provide a community which encourages a sense of commitment, loyalty and belonging, encouraging the development of positive, supportive relationships based on mutual respect and with a sympathetic understanding of other individuals, races, religions and ways of life.
To develop a partnership with parents, schools and colleges, employers and the wider community who make a positive contribution to the development, success and achievements of our school and help prepare our pupils for the opportunities, responsibilities and experiences of adult life and lifelong learning.
To be a self-evaluating school that seeks continuous improvement through effective planning; promotes a climate which embraces change; and is willing to respond to the needs of the society in which we live.
Code of Conduct
Ferndale Community School is made up of students, staff and visitors.
All members of the school community are expected to show respect and care towards themselves and one another at all times.
All members of the school community are valued members of the team. Each and every individual plays an important role in helping the school run effectively.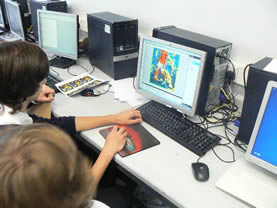 Therefore, all members of the school team should;
act in a professional manner at all times
respect and tolerate one another when differences occur
accept responsibility for, and consequences of our action
be honest and reliable
work hard in order to achieve our best
be courteous and polite
respect the environment and keep our surroundings safe and clean
move sensibly around the school buildings and grounds
comply with and accept a professional standard of dress
ensure identity badges are worn at all times
PRIDE in Ferndale Community School
Present
Arrive on time for registration and lessons.
Bring a note for your form teacher if you have been absent or telephone school.
Ask permission to leave the lesson.
Go to the toilet during break and lunch rather than during the lesson.
Responsible
Bring the right equipment and books for each lesson.
Be quiet and pay attention.
Allow other pupil to work and ask for help when needed in a lesson.
Keep to homework deadlines.
'Pack up' and leave a lesson when told to do so.
Image
Come to school wearing the correct uniform.
Keep the school clean and tidy – litter free.
Treat fellow students, staff and visitors with respect.
Do not smoke on school premises or school buses.
Your good behaviour will reflect the school image in the community.
Develop
Develop your talents in music, sport and other activities.
Encourage and help each other.
Ask for help if you need it – don't be afraid.
Work hard in all subjects.
Learn to treat everybody as equal – there is no place for bullying in Ferndale.
Enthuse
Become fully involved in the life of the school.
Do as you are asked to do and do it with a smile.
Enjoy your successes and record them.
Bilingualism
Ferndale Community School embraces the need to have a rigorous and workable policy on bilingualism that will be both conducive to the needs of the school and achievable.
As a School, in the short term, we envisage the Welsh language permeating through aspects of School culture, from signage, to prominent displays of Key Words in Welsh, to how staff greet students.
Our policy sets out our general principles in relation to Welsh language development in the School, the following will be fully embraced by all staff.
| | |
| --- | --- |
| Signage | Where practical, all signs will be bilingual |
| Classrooms | Bilingual words are displayed on walls and bilingual students displays are encouraged |
| Training | Staff are supported where an interest in the Welsh language has been expressed |
| Greetings | Students and Visitors, where practical, are greeted in Welsh and well as English |
| Incidental Welsh | Incidental Welsh is encouraged in both formal and informal setting |